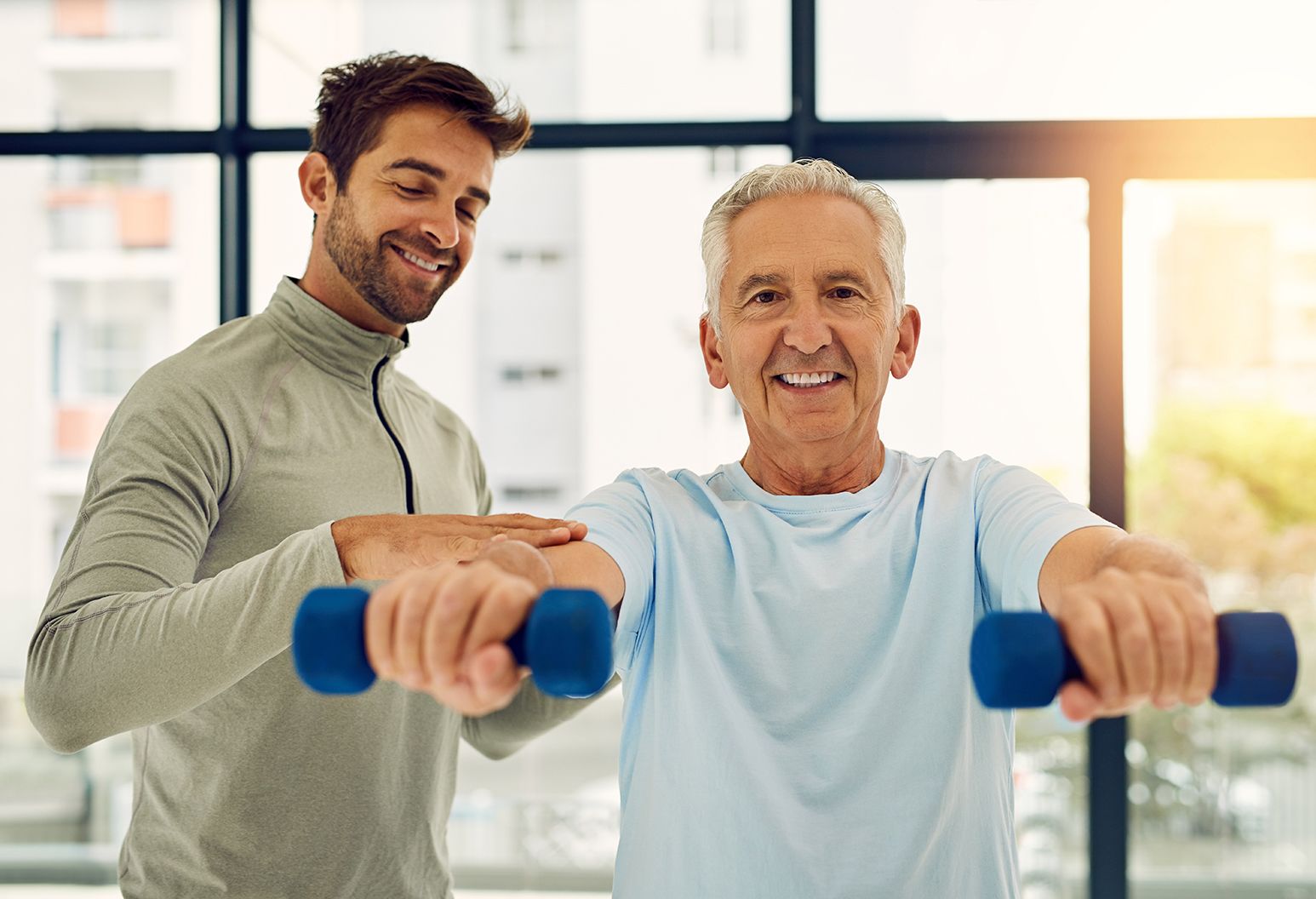 Your recovery is our top priority
If you're recovering from an accident, illness or surgery, you need the very best care and support. Our experienced physical therapists offer the latest rehabilitation techniques and will work with you to design an individualized treatment plan for your unique needs.
Overview
Physical therapy at Northwell Health Rehabilitation Network aims to enhance and restore functional ability and quality of life to those with physical impairments, disabilities or recovering from an accident, illness or surgery. The licensed physical therapists are experienced in the latest rehabilitation techniques and will work with each patient to design an individualized treatment plan specifically for their unique needs. Whether the goal is to speed recovery, decrease pain or return to activities – or a combination of these goals – the physical therapists provide patients with the education, support and motivation that they need to succeed.
Services offered by the team of physical therapists include:
Coordination across specialties
The physical therapists collaborate with colleagues throughout the health system. For patients in a hospital setting, the therapists coordinate with hospital-based physicians and staff to transition patients from the inpatient setting to other areas of care. They also work with patients' physicians in fields including orthopedics, neurology, medical and surgical oncology, rheumatology, pediatrics and vascular surgery to coordinate a patient's past and ongoing care with their rehabilitation. Within the rehab setting, physical therapists may work closely with occupational therapists, speech-language pathologists and/or neuropsychologists to provide a comprehensive care plan for patients.
STARS Rehabilitation at Hofstra University
Sports Therapy and Rehabilitation Services (STARS) is the exclusive physical therapy provided for the Hofstra University Athletic Department. Our STARS Rehabilitation therapists provide care at the university and work with a team of healthcare and sports performance professionals, including certified athletic trainers, physicians, and strength and conditioning specialists.
Honors & awards
The Commission on Accreditation of Rehabilitation Facilities (CARF International) is an independent, nonprofit accrediting agency of health and human services in medical rehabilitation and other services. CARF accreditation provides a visible symbol that assures the public of a provider's commitment to enhancing the quality of services and programs.
Choosing a CARF accredited program gives the consumer assurance that the facility focuses on recovery goals and outcomes as well as giving providers peace of mind that they are referring patients to the best available program.
Rehabilitation Network CARF-accredited programs are:
Southside Hospital:
Comprehensive inpatient medical rehabilitation program
Stroke specialty rehabilitation program
Brain injury specialty rehab program
Comprehensive outpatient medical rehabilitation program for adults
Comprehensive outpatient medical rehab for children and adolescents
Staten Island University Hospital
Comprehensive inpatient medical rehabilitation program