The care you need for the results you want
Our team of surgeons draws from a deep pool of combined experience to produce results that shine—from cosmetic procedures to reconstructive treatments for medical conditions.
anchor
Overview
When you get a cosmetic or reconstructive procedure, you want to know you'll be happy with your results. In the Division of Plastic and Reconstructive Surgery at Northwell Health, our close-knit team of surgeons draws from a deep pool of combined experience, allowing us to perform a number of advanced procedures with unmatched accuracy and detail.
We offer state-of-the-art care for repairing and rebuilding abnormal structures of the body caused by birth defects, developmental problems, trauma (accidents), infection, tumors and disease, as well as cosmetic and elective procedures. In addition, our team of Northwell plastic surgeons specializes in microsurgery, a technique in which tissue is transferred from one location to another by sewing together arteries and veins that measure two millimeters and smaller. This allows incredible flexibility in reconstructing traumatic and oncologic defects and helps avoid the need for prosthetics, resulting in lower infection rates and more natural results.
Best of all, we offer services throughout Suffolk County, Nassau County, Staten Island, Manhattan and Westchester County so our patients can stay close to home.
Insurances accepted
Most reconstructive procedures are covered at least in part by insurance. Cosmetic procedures are not covered by insurance but there are financing options available. *Please note: Not every provider participates in these plans.
Aetna
Affinity
Agewell
AIM*
AmidaCare
Carecore*
Centerlight
Cigna
CIIPA-Northwell Health*
Elderplan
Emblem GHI
Emblem HIP
Empire BCBS
Fidelis
Health Plus/Amerigroup
Healthfirst
Humana
Island Group Administration
Liberty Health Advantage
Magnacare
Medicare
MedSolutions*
Multiplan
NYS Medicaid
Oxford
Partners Health Plan
Quality Health Plans
Senior Whole Health
Tricare
UHC Community Plan
UHC Empire Plan
United Healthcare
US Family Health
Wellcare
World Trade Center
View more articles

View more articles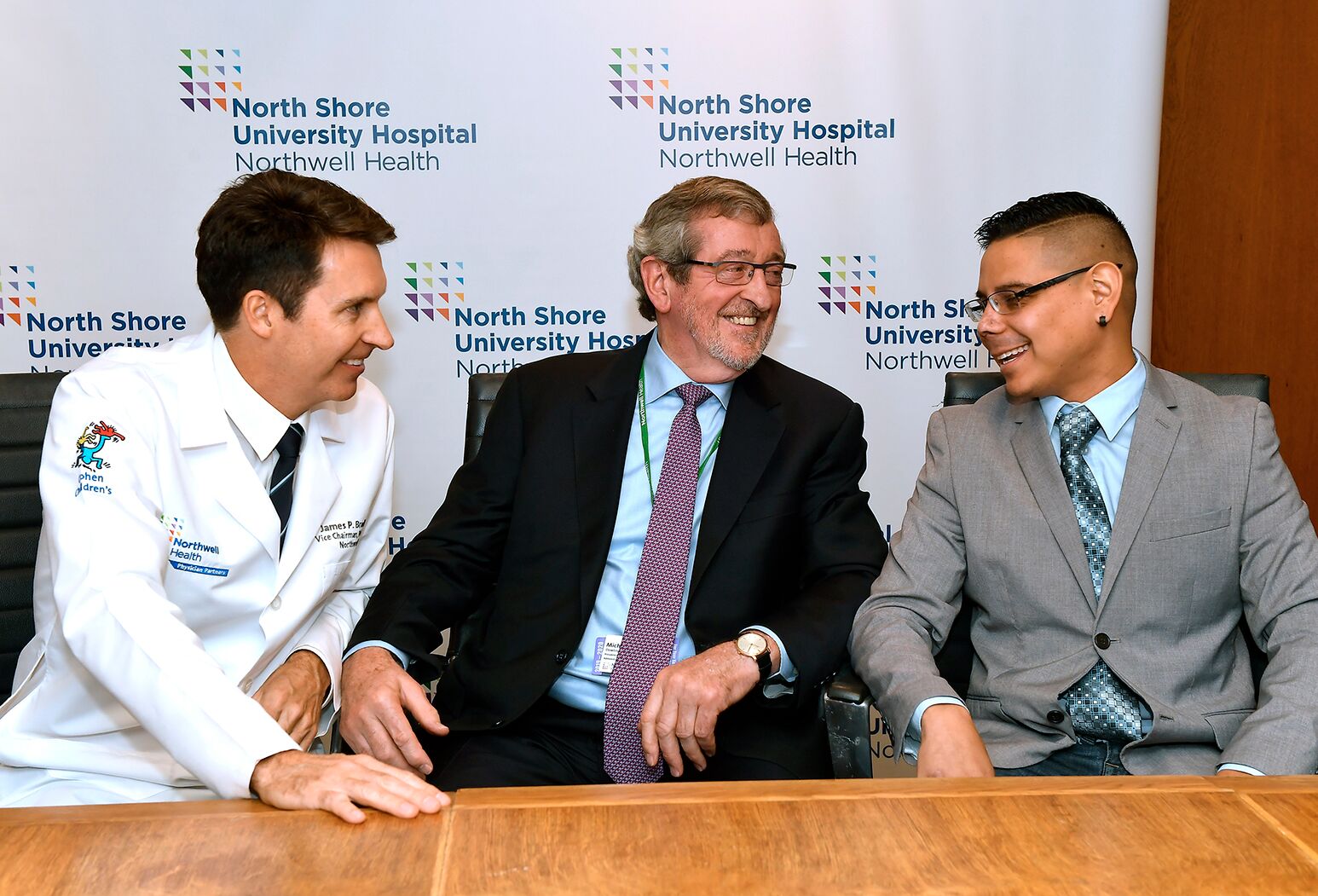 ABC News covers Northwell's press conference for Luis Rios, who had facial reconstruction after becoming a victim of a road rage incident.
A 9-year-old boy who underwent surgery to correct Tessier craniofacial clefts that left him with severe facial malformations returned to Cohen Children's Medical Center to thank his surgeons.
Neil Tanna comments in Newsday about areola tattoos for women who had breast reconstruction.