What is a miscarriage?
A miscarriage is defined as a pregnancy ending before 20 weeks. In most cases, they occur naturally when your body needs to end a pregnancy because of a fetal development issue.
Miscarriages are the most common reason for pregnancy loss, and some occur before a woman realizes she is pregnant.
There are many reasons you may have experienced a miscarriage, but some complications can be prevented with certain procedures and expert care.
Our approach
Experiencing a miscarriage can be an extremely difficult time for you and your partner, especially if you are told your future pregnancies will be high-risk. There are many factors that can play a role in causing problems with your pregnancy, and it is important to discover what exactly is the cause.
That's why your physician will refer you to Northwell Health's Center for Thrombophilia and Adverse Outcomes in Pregnancy. This comprehensive and multidisciplinary program can offer you explanations as to why you have experienced an adverse pregnancy outcome and how we can reduce your risks of experiencing another one.
You may also be referred to Northwell Health's Center for High Risk Pregnancy. Here, you will be cared for by a maternal-fetal medicine expert who specializes in working to reduce risk in women who have had issues with previous pregnancies.
The Center for High Risk Pregnancy offers leading-edge care, ranging from pregnancy consultations to explain what is affecting your pregnancy, to perinatologists who have unparalleled experience at delivering high-risk obstetrical care. Our team of specialists can deliver expert treatment every step of the way.
No matter where you are referred, specialists across every discipline are united to offer physical and emotional care.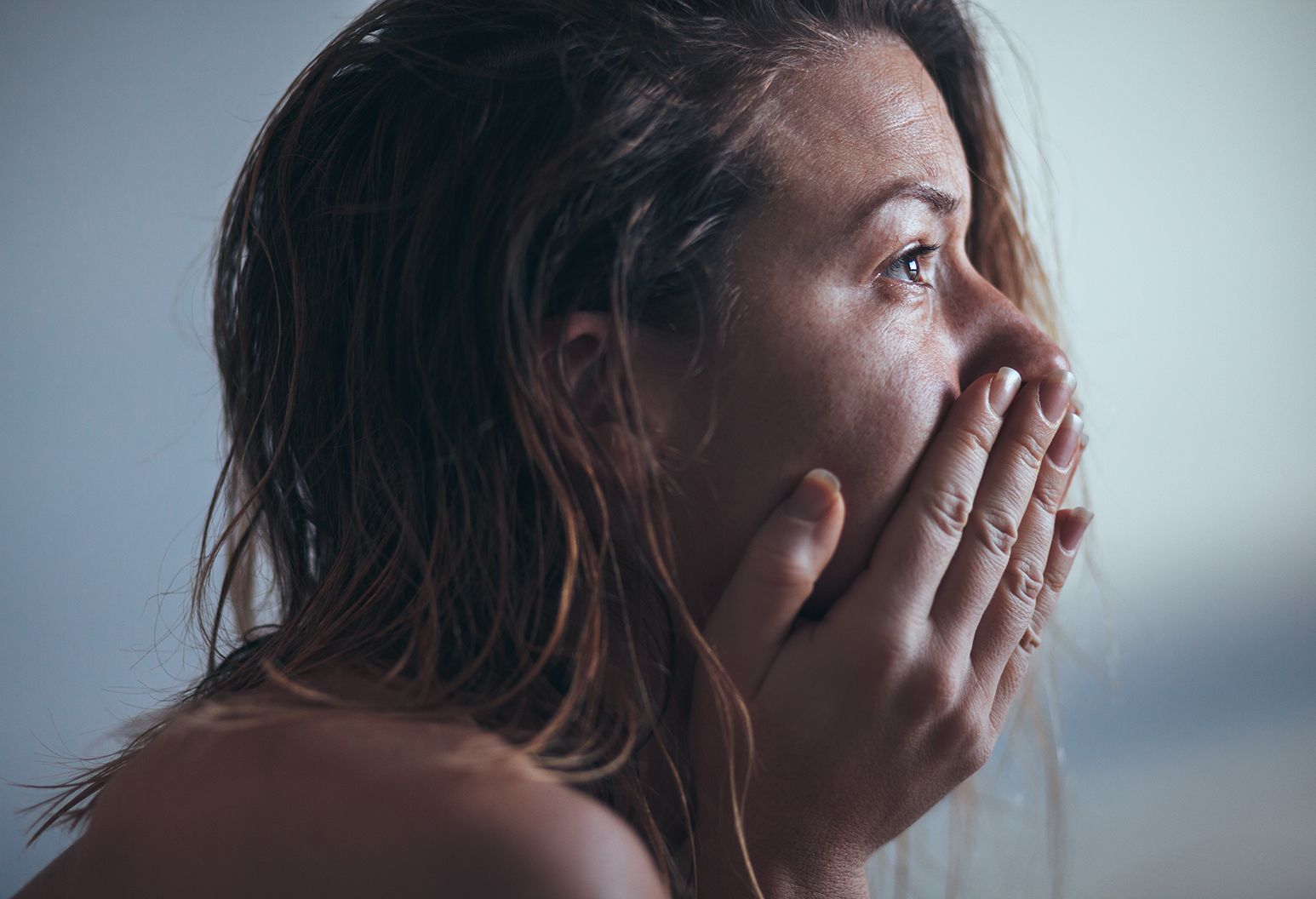 I'm still mourning after my miscarriage—and feeling more than misunderstood.
Causes
There are a wide range of potential causes for a miscarriage. If you have experienced a pregnancy loss, determining the cause is important to reducing risk for future pregnancies. Some of the most common reasons for miscarriage include:
Chromosomal abnormalities—When the chromosomes of the egg or sperm contain an abnormality, the embryo begins to form with an abnormality. Chromosomal abnormalities cause over half of all miscarriages.
Uterine abnormalities—Some women are born with abnormalities in their uterus, while others may develop a condition, such as fibroids, that poses a risk to a pregnancy. Uterine septum and cervical insufficiency are common examples.
Issues with maternal health—These may include infections, diabetes and hormonal imbalances.
Issues with egg implantation—In some cases, the egg begins developing in the fallopian tubes or the uterine wall.
A number of factors can put you at a higher risk of experiencing a miscarriage. You should consult a maternal fetal medicine specialist if you know any of the following factors apply to you:
A higher maternal age
Having had a previous miscarriage
Tobacco or drug use
Having a chronic condition, such as diabetes, lupus or thyroid conditions
Obesity
Recurrent pregnancy loss
Women who experience three or more pregnancy losses are considered to have recurrent pregnancy loss. Though very rare, recurrent pregnancy loss is typically caused by an undiagnosed or untreated medical condition. The same causes and risk factors for miscarriages apply to recurrent pregnancy loss.
Management of recurrent pregnancy loss starts with a diagnosis. If you have experienced multiple miscarriages prior to 10 weeks of pregnancy, you may be referred to Northwell Health Fertility. Here, you can benefit from highly specialized support, evaluation and treatment from fertility experts who have access to cutting-edge diagnostic resources.
Symptoms
The symptoms of a miscarriage tend to be easy to detect. You should call your doctor immediately if you experience any of the below symptoms before 20 weeks of completed pregnancy:
Abdominal and pelvic pain
Cramping
Vaginal bleeding or spotting
Abnormal fluid or tissue passing from your vagina
What a diagnosis means
In order to determine the cause of your symptoms, your doctor may recommend the following tests:
A pelvic exam
An ultrasound
A hysterosalpingogram to view the fallopian tubes and uterus with X-ray images
Blood tests for clotting disorders or diabetes
Parental testing for genetic abnormalities
Lab testing of tissue that may have passed through your vagina
The results of these tests should tell your doctor if you are at risk of experiencing a miscarriage, going to experience a miscarriage or already experienced a miscarriage.
Treatment options
Treatment needed for the miscarriage process depends greatly on your test results and individual situation. If the miscarriage has run its course and the uterus is empty, no treatment may be needed. If the uterus is not completely empty, a dilation and curettage procedure may be ordered to make sure all tissue is removed from the fetus.
If your miscarriage is attributed to a specific, chronic condition, you will likely be referred to a specialist. Northwell Health's Division of Maternal Fetal Medicine can offer expert teams who specialize in a range of conditions, from diabetes to uterine abnormalities. Here, you will receive individualized care to minimize the risk of future pregnancy complications.
If no further treatment is needed and you wish to become pregnant in the future, your doctor may recommend a treatment plan focusing on modifying your risk factors. Our multidisciplinary teams can assist you with a wide variety of support services, including nutrition classes, weight loss and exercise programs, and aid with smoking cessation.
Though miscarriages are common, coping with the emotional impact can be difficult. In the event of a miscarriage, you will have access to psychological services and support groups to help you work through the grieving process.