Treating your whole person
The Pain Center is comprised of a multidisciplinary team of pain management clinicians that take both the physical and emotional aspects of pain into consideration so that you can receive the most effective care.
Find a doctor
We're here for you
The goal of our multidisciplinary, comprehensive Pain Center program is to help manage patients' chronic pain and restore their functional capabilities. To decide on the best course of treatment, our neurologists, neurosurgeons, physiatrists and neuropsychologists conduct a thorough patient evaluation. This entails identification of the mechanisms of pain, its intensity and duration, and assessments of functional ability and quality of life. This is followed by a thorough physical examination along with any needed imaging
The goals of our multidisciplinary pain management approach are to:
Manage your pain through medication trials and/or nerve block procedures
Strengthen your body with a wide variety of physical rehabilitation techniques
Empower you with psychological help for dealing with the negative consequences of chronic pain
Treat your whole person
The ideal treatment for pain is to eliminate the underlying cause of your pain. Sometimes, this is not possible, and treatment must concentrate on the symptom and its effects. A customized pain management plan can help you learn to utilize medications more effectively and practice techniques that can increase coping skills and promote a return to a more normal lifestyle.
What we treat
Acute and chronic pain can be managed with medication or interventional pain management procedures to provide relief for a wide variety of conditions, such as:
Headache
Migraine
Low back pain
Sciatica
Facial pain
Neck and shoulder pain
Post-surgical pain
Shingles
Nerve injuries
Myofascial pain
Fibromyalgia
Cancer pain
Carpal tunnel syndrome
Repetitive stress injury
Who can benefit from our services?
You can benefit from the Pain Center's resources if:
You have not responded to initial medical interventions aimed at eliminating or improving the pain
You have a pain condition that may respond to nerve block procedures such as acute back pain, sciatica, shingles, reflex sympathetic dystrophy (RSD or CRPS), myofacial pain or neck and arm pain
Your pain cannot be attributed to a clear cause
You want to learn more effective coping strategies for managing your pain
Your personal physician would like a second opinion or additional treatment suggestions
You desire a comprehensive and coordinated pain management treatment program
Institute for Neurology and Neurosurgery in the news
View all articles

View all articles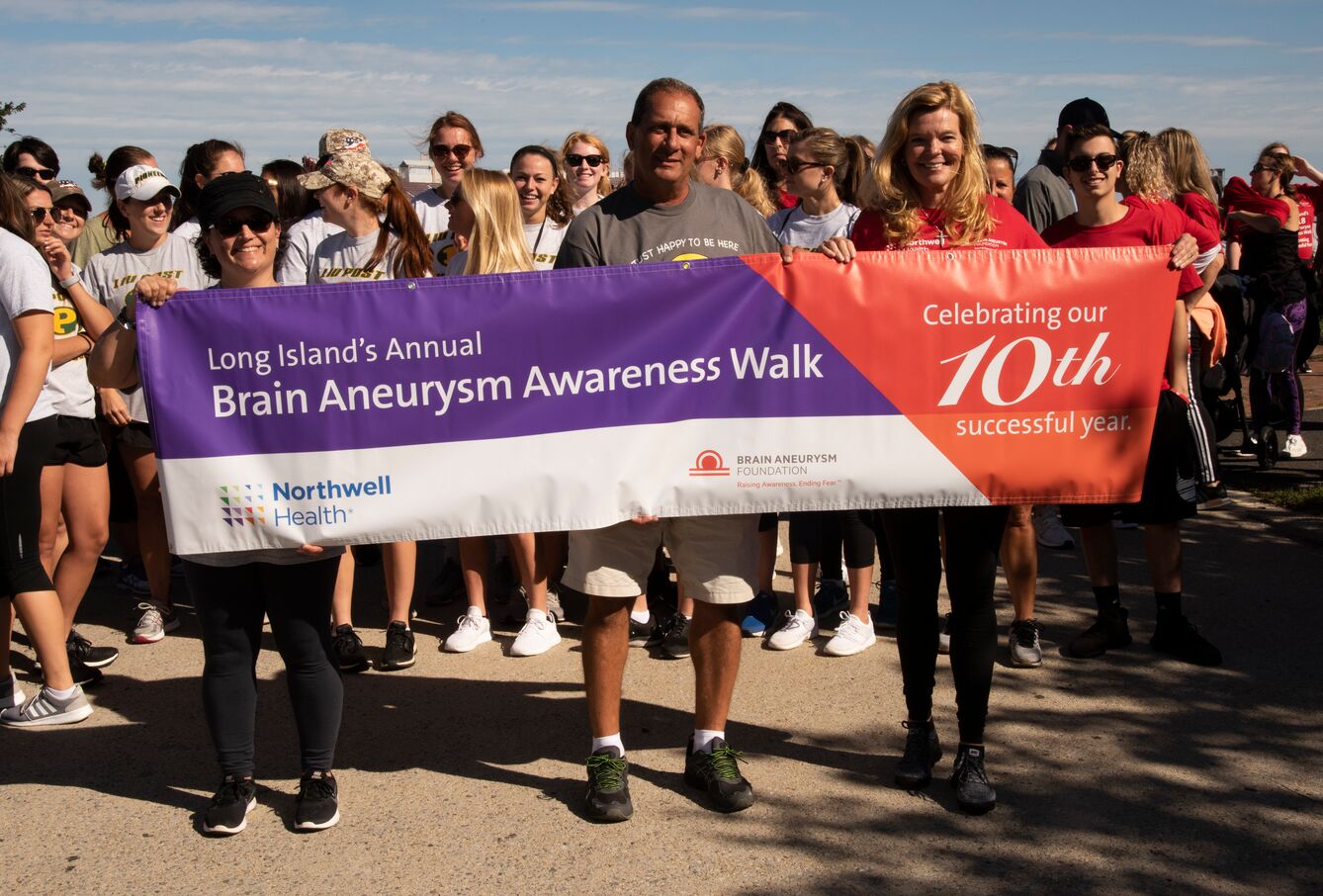 Approximately 1,000 walkers helped raise $100,000 during Long Island's 11th annual Brain Aneurysm Awareness Walk at Jones Beach State Park, Long Island Weekly reported.
Dr. Mark Eisenberg, a neurosurgeon at North Shore University Hospital, helps a Syosset woman regain her form to run the NYC Marathon, Newsday reports.
Dr. Ashesh Mehta, director of Northwell's Laboratory for Human Brain Mapping, supplied facial recognition data of an important new study, according to Science Daily.
Northwell Health's Neuromuscular Center is the first in Nassau County to be designated as an affiliated ALS Association Greater New York Chapter clinic program which offers comprehensive care with a multidisciplinary team all in one location.