Scott Ira Krakower, DO
Scott

Ira




Krakower

,

DO

Specialty:
Psychiatry, Child/Adolescent Psychiatry

Phone:
(718) 470-8019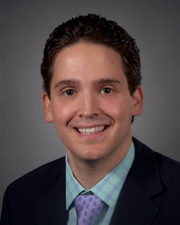 About your doctor:
Gender:

Male
Languages spoken:

English
Bio:
Dr. Krakower is a Summa Cum Laude graduate from the University of Florida Honors Program, where he designed a major in Structural Biology. He assisted in research at the McKnight Brain Institute and also volunteered for the Arts in Medicine Program at Shands Hospital in Gainesville, Florida. Thereafter, he continued his education at the New York College of Osteopathic Medicine in Long Island. At the medical school, Dr. Krakower took electives in Osteopathic Medicine, Psychiatry, Pediatrics, and Neurology. He gained additional clinical experience in treating patients who were physically ill and in need of organ transplantation. Dr. Krakower was Vice President of his class.
Dr. Krakower went on to pursue his studies in Psychiatry at Long Island Jewish Medical Center. Dr. Krakower was selected for Chief Resident, where he taught evidence-based medicine to the residents and assisted in the curriculum for medical student education. Dr. Krakower later went on to join the training program in Child and Adolescent Psychiatry at Long Island Jewish Medical Center. He was Chief Fellow and participated in an additional research elective in Eating Disorders.
Dr. Krakower stayed on Faculty at Long Island Jewish Medical Center. He is Assistant Professor in Psychiatry at Hofstra Northwell School of Medicine. Dr. Krakower is the Assistant Unit Chief of the Adolescent Inpatient Unit at Zucker Hillside Hospital. Dr. Krakower is actively involved in clinical research and has a faculty practice in the medical center, where he provides consultation to children, adolescents, and adults. Dr. Krakower lectures both at the national and international level. Dr. Krakower provides expert medical opinion on Child and Adolescent Psychiatry, Adult Psychiatry, and Addiction Disorders. Dr. Krakower has been listed in Super Doctors as a rising star for Child and Adolescent Psychiatry.
Dr. Krakower is Treasurer and Chair of the Addiction Committee for the Greater Long Island Psychiatric Society. On the national level, he is a Committee Member for the Substance Abuse Committee and is the Liaison to the Transitional Age Youth and College Student Mental Health Committee for the American Academy of Child and Adolescent Psychiatry. The Substance Abuse Committee received the Catchers in the Rye Humanitarian Award for their outstanding efforts on behalf of children and adolescents.
Credentials:
Board certifications:
Child/Adolescent Psych - American Board of Psych/Neuro Child/Adolescent
Psychiatry - American Board of Psychiatry/Neurology-Psychiatry
Academic titles
Assistant Professor, Donald and Barbara Zucker School of Medicine at Hofstra/Northwell
Medical school
New York College of Osteopathic Medicine
Residencies
Long Island Jewish Medical Center
Fellowships
The Zucker Hillside Hospital
Affiliations:
Glen Cove Hospital
Huntington Hospital
Lenox Hill Hospital
Long Island Jewish Forest Hills
Long Island Jewish Medical Center
Long Island Jewish Valley Stream
North Shore University Hospital
Northern Westchester Hospital
Phelps Memorial Hospital Center
Plainview Hospital
Southside Hospital
Syosset Hospital
The Zucker Hillside Hospital
---