John

Cafaro

,

MD
Northwell Health Physician Partners
Overall Patient Satisfaction Score

:
Obstetrics and Gynecology
Practice locations:
Northwell Health Physician Partners All About Women OB GYN


877 Stewart Avenue




Garden City

,

NY

11530


Get Directions

Accepting new patients
---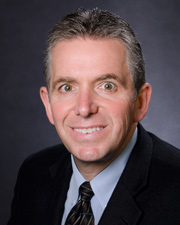 About your doctor
Board certifications
Obstetrics and Gynecology - American Board of Obstetrics and Gynecology
Professional & Academic details
Affiliations
North Shore University Hospital
Academic titles
Clinical Assistant Professor, Hofstra Northwell School of Medicine
Medical school
SUNY Stony Brook School of Medicine
Residencies
Winthrop University Hospital
Insurance providers/plans accepted
We accept most major health insurance plans. If your plan is not listed below, please call the office to discuss your options.
1199SEIU

Aetna Health Insurance

Aetna Choice POS
Aetna Choice POS II
Aetna Health Network Only
Aetna Health Network Option
Aetna Limited Benefits Insurance Plan (PPO)
Aetna Medicare Plan (HMO)
Aetna Medicare Plan (HMO) Open Access
Aetna Medicare Plan (PPO)
Aetna Open Access Elect Choice
Aetna Open Access HMO
Aetna Open Access Managed Choice
Aetna Select
Aetna Voluntary Group Medical Plan (indemnity plan)
Elect Choice
HMO
Managed Choice POS
Open Access Aetna Select
Open Choice PPO
Quality Point-of-Service (QPOS)
Signature Administrator's Plan
Traditional Choice

CareConnect Health Plan

CareConnect Bronze
CareConnect Bronze H S A 70%
CareConnect Catastrophic
CareConnect Gold
CareConnect Large EPO
CareConnect Platinum
CareConnect Silver
CareConnect Silver Cost Share
CareConnect Tradional Gold 20/40

CIGNA Healthcare

Cigna Choice Fund Open Access Plus
Global Health Benefits
GWH-Cigna
GWH-Cigna Open Access Plus
Indemnity
Managed Care Plans: HMO or POS Open Access
Managed Care Plans: LocalPlus
Managed Care Plans: Network Open Access
Managed Care Plans: Open Access Plus
Managed Care Plans: Primary Care Physicians HMO or POS
Managed Care Plans: Primary Care Physicians Network
PPO or EPO Plans
Shared Administration OAP
Shared Administration PPO
Strategic Alliance

Elderplan

Elderplan Advantage for Nursing Home Residents HMO SNP
Elderplan Classic Zero Premium HMO
Elderplan Extra Help HMO
Elderplan for Medicaid Beneficiaries HMO SNP
Elderplan Medicaid Advantage HMO SNP

EmblemHealth (Exchange)

Select Care Basic HMO
Select Care Bronze D HMO
Select Care Bronze HMO
Select Care Gold D HMO
Select Care Gold HMO
Select Care HD 6300 Bronze
Select Care Healthy NY HMO Gold
Select Care HMO 35/55 Silver
Select Care HMO 40/60 Gold
Select Care Platinum D HMO
Select Care Platinum HMO
Select Care Platinum POS
Select Care Silver D HMO
Select Care Silver HMO

EmblemHealth (GHI)

ConsumerDirect EPO
GHI Alliance 365 Day Hospital
GHI Alliance Value Plan
GHI Brooklyn Healthworks Max
GHI Brooklyn Healthworks Total
GHI City of NY Health Benefits Program
GHI EPO/PPO
GHI EPO/PPO HSA
GHI EPO/PPO Share
GHI Flex Select/EPO Hospital Benefits PPO
GHI Medicare Choice PPO
GHI Medicare Dual Eligile (PPO SNP)
GHI Network Access PPO
GHI Small Business Advantage Plan
HMO Plans
InBalance EPO
Medicare Group Access (PPO)

EmblemHealth (HIP)

EmblemHealth CompreHealth EPO
EmblemHealth CompreHealth HMO
EmblemHealth EPO/PPO
Family Health Plus
Family Health Plus R
HIP Access I & II Plans (VYTRA HMO)
HIP Choice Plus Direct Pay POS
HIP Classic Network HMO
HIP HMO Direct Pay
HIP Medicaid
HIP Medicaid R
HIP PPO Self
HIP Premium Network EPO/PPO
HIP Premium Network HMO/POS
HIP Prime Child Health Plus HIP KID
HIP Prime Network EPO/PPO
HIP Prime Network HMO/POS
HIP Select EPO Plans
HIP Select PPO Plans
HIP SmartStart Network for EPO
HIP VIP Essential HMO
HIP VIP Medicare Access
HIP VIP Medicare Advantage
Medicare Dual Eligile (PPO SNP)
Medicare VIP Essential (HMO)
Medicare VIP Premier (HMO) Group
Vytra / HIP HMO Access I & II Plans
Vytra / HMO
Vytra / SmartStart

Empire Blue Cross Blue Shield

Child Health Plus
Direct HMO
Direct Pay HMO
Direct Pay HMO/POS
Direct POS
DirectShare
Empire Prism EPO
Empire Prism PPO
Empire Total Blue
EPO
Healthy New York
HMO
MediBlue
MediBlue
MediBlueSMSmartValue Plus
PPO

Empire Blue Cross Blue Shield (Exchange)

Bronze Direct Access
Bronze Guided Access
Core Direct Access
Core Guided Access
Essential Direct Access
Essential Guided Access
Gold Direct Access
Gold Guided Access
Platinum Direct Access
Platinum Guided Access
Preferred Direct Access
Preferred Guided Access
Premier Guided Access
Premiere Direct Access
Silver Direct Access
Silver Guided Access

Health Net Federal Services

Tricare Program North Region

HealthSmart

World Trade Center Program only

Humana

Liberty Health Advantage

Dual Power HMO SNP
Preferred Choice HMO

MagnaCare

MagnaCare
MagnaCare Access
MagnaCare Backstretch Employee Services Team (B.E.S.T.)
MagnaCare Client List ASO/PPO
MagnaCare National Access
MagnaCare Perferred PPO
MagnaCare Standard PPO

Medicare

MultiPlan Inc.

BeechStreet
MultiPlan
PHCS

Railroad Medicare

The Empire Plan

UnitedHealthcare (Exchange)

UnitedHealthcare Bronze Compass $3,000
UnitedHealthcare Catastrophic Compass $6,600
UnitedHealthcare Gold Compass $1,000
UnitedHealthcare Gold Compass $600
UnitedHealthcare Platinum Compass
UnitedHealthcare Silver Compass $1,750
UnitedHealthcare Silver Compass $2,000
UnitedHealthcare Silver Compass HSA
UnitedHealthcare Silver Compass HSA $1,750
UnitedHealthcare Silver Compass HSA $250

UnitedHealthcare (Oxford)

AARP Medicare Complete Essential H
AARP Medicare Complete HMO Plan 2i
AARP Medicare Complete HMO Plan i
AARP Medicare Complete Mosaic H
AARP Medicare Complete Plan I
Exchange
Freedom Plan
Liberty PlanSM
Liberty PlanSM
Liberty PlanSM
LibertySM
Oxford
Oxford
Oxford
Oxford Bronze NY Standard EPO
Oxford Gold NY Standard EPO
Oxford Platinum NY Standard EPO
Oxford Platinum NY Standard PPO
Oxford Silver NY Standard EPO
Oxford Silver NY Standard PPO
Primary AdvantageSM

US Family Health Plan

Tricare Prime Program PPO

WellCare

Child Health Plus
Family Health Plus
Healthy Choice
Wellcare Access
Wellcare Choice
Wellcare Rx
Patient ratings & comments
Northwell Health Physician Partners is improving the patient experience by displaying physician ratings and reviews. Learn more.
---
---
Patient comments
Patient comments are gathered from the Press Ganey Patient Satisfaction Survey. Comments are displayed in their entirety and are anonymous for patient privacy.
physician->fullname; ?>
02.09.2016
Dr. Cafaro, did speak with me in his office after annual check up. Looked on computer for info needed to write prescription for mammogram.
physician->fullname; ?>
02.01.2016
I have been treated by Dr. Cafaro for 23 years. He has always been very courteous and informative of my health conditions and concerns. He always meets with me after an examination where we discuss my condition and he answers my questions and always gives his professional opinion.
physician->fullname; ?>
01.27.2016
Dr. Cafaro is always caring.
physician->fullname; ?>
12.30.2015
Physician explained my ultrasound results, plan for next appointment, and answered questions. Poor eye contact and physician was typing his clinic note as we were still talking.
physician->fullname; ?>
12.14.2015
#10. Already have. They should clone these doctor's nurses & staff amazing people who care!
physician->fullname; ?>
11.24.2015
Dr. Carafo is a wonderful doctor.
physician->fullname; ?>
10.20.2015
I had a great experience with both doctors
physician->fullname; ?>
08.18.2015
Dr. Cafaro is absolutely amazing and a wonderful provider. I can't wait to see him on my next visits!
physician->fullname; ?>
09.16.2014
Dr. Cafaro has been my gyn. for > 20 years. Excellent!
physician->fullname; ?>
04.24.2014
Always a good visit - even though I'm a complicated pregnancy.