David

Langer

,

MD
Northwell Health Physician Partners
Overall Patient Satisfaction Score

:
Neurological Surgery
Practice locations:
---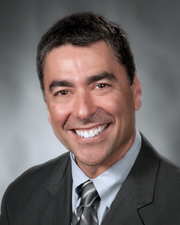 About your doctor
Board certifications
Neurological Surgery - American Board of Neurological Surgery
Dr. David Langer is Chief of the Division of Neurosurgery at Lenox Hill Hospital. In 2013 Dr. Langer was recruited to Lenox Hill Hospital as Director of Neurosurgery to begin to build on a vision of not only an outstanding clinical entity in the Neurosciences but to create an entirely new environment for patients and their families. Dr. Langer is a third generation medical doctor and attended the University of Pennsylvania and its medical school. He completed his neurosurgical residency there and joined his chairman, Eugene S. Flamm MD, when he left Penn to embark on the establishment of a new neurosurgical institute in New York City in 1998. He remained in New York City until 2010 when he joined North Shore-LIJ and Dr. Raj Narayan's new academic neurosurgery department in 2010 after completing a neuroendovascular fellowship at SUNY/Buffalo.
Dr. Langer has focused the majority of his clinical and academic attention to diseases of the brain vessels and is an internationally recognized expert in cerebral revascularization and cerebral aneurysms. He additionally is recognized as a thought leader and expert in the uses of consumer information technology in the medical space and has lectured on the design and implementation of these technologies.
Dr. Langer has published on and spoken both nationally and internationally on vascular disorders such as aneurysms and arteriovenous malformations (AVM) of the brain and is one of the few remaining expert cerebral bypass surgeons in the country. In 2011, Dr. Langer established the Moyamoya Center of New York and embarked on the development of a project focused upon the use of social networking technology and video to enhance the patient experience and improve the medical record. This project has grown into Cirrus Health which continues to disrupt the status quo in patient communication and the current electronic medical record.
Dr. Langer has received a number of awards during his training and career including being a "Top Doctor" and New York Magazine "Best Doctor." He is currently a peer reviewer for the journals Neurosurgery, World Neurosurgery and AANS/Neurosurgeon and is on the medical advisory boards of Box Inc. and Cisco Systems. He is an active member of the AANS and the CNS. Dr. Langer has appeared on CNN, FOX, ABC and CBS as well as the Dr. Oz Show. He has also been frequently quoted in the New York Times and numerous other print news sources.
Professional & Academic details
Affiliations
Lenox Hill Hospital
Long Island Jewish Medical Center
North Shore University Hospital
Academic titles
Professor, Hofstra North Shore-LIJ School of Medicine
Medical school
University of Pennsylvania School of Medicine
Residencies
Hospital of the University of Pennsylvania
Pennsylvania Hospital
Hospital of the University of Pennsylvania
Fellowships
Beth Israel Medical Center-Herbert/Neil Singer Div
Beth Israel Medical Center - M/C Petrie Division
Millard Fillmore Gates Circle Hospital - Kaleida
Insurance providers/plans accepted
CareConnect Health Plan

CareConnect Bronze
CareConnect Bronze H S A 70%
CareConnect Catastrophic
CareConnect Gold
CareConnect Large EPO
CareConnect Platinum
CareConnect Silver
CareConnect Silver Cost Share
CareConnect Tradional Gold 20/40

CIGNA Healthcare

Cigna Choice Fund Open Access Plus
Global Health Benefits
GWH-Cigna
GWH-Cigna Open Access Plus
Indemnity
Managed Care Plans: HMO or POS Open Access
Managed Care Plans: LocalPlus
Managed Care Plans: Network Open Access
Managed Care Plans: Open Access Plus
Managed Care Plans: Primary Care Physicians HMO or POS
Managed Care Plans: Primary Care Physicians Network
PPO or EPO Plans
Shared Administration OAP
Shared Administration PPO
Strategic Alliance

EmblemHealth (Exchange)

Select Care Basic HMO
Select Care Bronze D HMO
Select Care Bronze HMO
Select Care Gold D HMO
Select Care Gold HMO
Select Care HD 6300 Bronze
Select Care Healthy NY HMO Gold
Select Care HMO 35/55 Silver
Select Care HMO 40/60 Gold
Select Care Platinum D HMO
Select Care Platinum HMO
Select Care Platinum POS
Select Care Silver D HMO
Select Care Silver HMO

EmblemHealth (GHI)

ConsumerDirect EPO
GHI Alliance 365 Day Hospital
GHI Alliance Value Plan
GHI Brooklyn Healthworks Max
GHI Brooklyn Healthworks Total
GHI City of NY Health Benefits Program
GHI EPO/PPO
GHI EPO/PPO HSA
GHI EPO/PPO Share
GHI Flex Select/EPO Hospital Benefits PPO
GHI Medicare Choice PPO
GHI Medicare Dual Eligile (PPO SNP)
GHI Network Access PPO
GHI Small Business Advantage Plan
HMO Plans
InBalance EPO
Medicare Group Access (PPO)

EmblemHealth (HIP)

EmblemHealth CompreHealth EPO
EmblemHealth CompreHealth HMO
EmblemHealth EPO/PPO
Family Health Plus
Family Health Plus R
HIP Access I & II Plans (VYTRA HMO)
HIP Choice Plus Direct Pay POS
HIP Classic Network HMO
HIP HMO Direct Pay
HIP Medicaid
HIP Medicaid R
HIP PPO Self
HIP Premium Network EPO/PPO
HIP Premium Network HMO/POS
HIP Prime Child Health Plus HIP KID
HIP Prime Network EPO/PPO
HIP Prime Network HMO/POS
HIP Select EPO Plans
HIP Select PPO Plans
HIP SmartStart Network for EPO
HIP VIP Essential HMO
HIP VIP Medicare Access
HIP VIP Medicare Advantage
Medicare Dual Eligile (PPO SNP)
Medicare VIP Essential (HMO)
Medicare VIP Premier (HMO) Group
Vytra / HIP HMO Access I & II Plans
Vytra / HMO
Vytra / SmartStart

Liberty Health Advantage

Dual Power HMO SNP
Preferred Choice HMO

Medicare

New York State Medicaid

NY Hotel Trades Council

Railroad Medicare
Patient ratings & comments
Northwell Health Physician Partners is improving the patient experience by displaying physician ratings and reviews. Learn more.
---
---
Patient comments
Patient comments are gathered from the Press Ganey Patient Satisfaction Survey. Comments are displayed in their entirety and are anonymous for patient privacy.
physician->fullname; ?>
12.14.2015
All good.
physician->fullname; ?>
07.01.2015
Excellent doctor.
physician->fullname; ?>
06.24.2015
Very good.
physician->fullname; ?>
03.31.2015
Dr. Langer was great, and explained everything in great detail.
physician->fullname; ?>
06.20.2014
Dr. Langer & his staff are the only people I trust with my spinal issues.
physician->fullname; ?>
03.07.2014
I was treated like I was a family member.
physician->fullname; ?>
02.20.2014
Very good experience! To all!