David

Chalif

,

MD
Northwell Health Physician Partners
Overall Patient Satisfaction Score

:
Neurological Surgery
Practice locations:
NSUH-Dept of Neurosurgery


300 Community Drive




Manhasset

,

NY

11030


Get Directions

Accepting new patients
---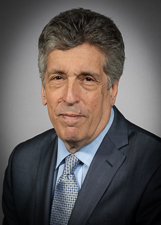 About your doctor
Male
30 years in practice
Fluent in English
Board certifications
Neurological Surgery - American Board of Neurological Surgery
David J. Chalif, MD joined the North Shore-LIJ Health System in 2005 as the Chief of Vascular Neurosurgery and Co-Director of the Brain Aneurysm Center, having brought with him almost twenty years of surgical experience in the treatment of complex cerebral aneurysms, vascular malformations, and brain tumors. He has lectured both locally and nationally on various aspects of the treatment of aneurysms, AVMs, and subarachnoid hemorrhage. With the assistance of a coordinated combined program with both neuro-interventional radiology and neuro-intensive care, Dr. Chalif has helped to develop the Brian Aneurysm Center at North Shore University Hospital, a cutting edge program in the treatment of brain aneurysms that is unparalleled in the area.
Dr. Chalif received his M.D. degree form the University of Chicago in 1979 and trained in neurosurgery at the New York University Department of Neurosurgery from 1979-1986, including a fellowship in neurology at the National Hospital for Neurological Diseases at Queen Square, London, in 1981. He earned his B.A. degree in Biology from Wesleyan University in 1975.
Dr. Chalif is certified by the American Board of Neurological Surgery (1988) and is a member of numerous professional organizations, including the American Association of Neurological Surgeons, the Congress of Neurological Surgeons, and the Cerebrovascular Section of the AANS/CNS. Dr. Chalif is a past President of the Nassau Surgical Society (2003) and is the chairman of the yearly Nassau Surgical Society clinic day in neurosurgery.
Professional & Academic details
Affiliations
Glen Cove Hospital
Huntington Hospital
Lenox Hill Hospital
Long Island Jewish Medical Center
North Shore University Hospital
Administrative titles
Chief of Division of Neurosurgery, North Shore University Hospital
Academic titles
Associate Professor, Hofstra North Shore-LIJ School of Medicine
Medical school
Residencies
New York University School of Medicine
Insurance providers/plans accepted
Aetna Health Insurance

Aetna Choice POS
Aetna Choice POS II
Aetna Health Network Only
Aetna Health Network Option
Aetna Limited Benefits Insurance Plan (PPO)
Aetna Medicare Plan (HMO)
Aetna Medicare Plan (HMO) Open Access
Aetna Medicare Plan (PPO)
Aetna Open Access Elect Choice
Aetna Open Access HMO
Aetna Open Access Managed Choice
Aetna Select
Aetna Voluntary Group Medical Plan (indemnity plan)
Elect Choice
HMO
Managed Choice POS
Open Access Aetna Select
Open Choice PPO
Quality Point-of-Service (QPOS)
Signature Administrator's Plan
Traditional Choice

CareConnect Health Plan

CareConnect Bronze
CareConnect Bronze H S A 70%
CareConnect Catastrophic
CareConnect Gold
CareConnect Large EPO
CareConnect Platinum
CareConnect Silver
CareConnect Silver Cost Share
CareConnect Tradional Gold 20/40

CIGNA Healthcare

Cigna Choice Fund Open Access Plus
Global Health Benefits
GWH-Cigna
GWH-Cigna Open Access Plus
Indemnity
Managed Care Plans: HMO or POS Open Access
Managed Care Plans: LocalPlus
Managed Care Plans: Network Open Access
Managed Care Plans: Open Access Plus
Managed Care Plans: Primary Care Physicians HMO or POS
Managed Care Plans: Primary Care Physicians Network
PPO or EPO Plans
Shared Administration OAP
Shared Administration PPO
Strategic Alliance

Elderplan

Elderplan Advantage for Nursing Home Residents HMO SNP
Elderplan Classic Zero Premium HMO
Elderplan Extra Help HMO
Elderplan for Medicaid Beneficiaries HMO SNP
Elderplan Medicaid Advantage HMO SNP

EmblemHealth (GHI)

ConsumerDirect EPO
GHI Alliance 365 Day Hospital
GHI Alliance Value Plan
GHI Brooklyn Healthworks Max
GHI Brooklyn Healthworks Total
GHI City of NY Health Benefits Program
GHI EPO/PPO
GHI EPO/PPO HSA
GHI EPO/PPO Share
GHI Flex Select/EPO Hospital Benefits PPO
GHI Medicare Choice PPO
GHI Medicare Dual Eligile (PPO SNP)
GHI Network Access PPO
GHI Small Business Advantage Plan
HMO Plans
InBalance EPO
Medicare Group Access (PPO)

Empire Blue Cross Blue Shield

Child Health Plus
Direct HMO
Direct Pay HMO
Direct Pay HMO/POS
Direct POS
DirectShare
Empire Prism EPO
Empire Prism PPO
Empire Total Blue
EPO
Healthy New York
HMO
MediBlue
MediBlue
MediBlueSMSmartValue Plus
PPO

Health Net Federal Services

Tricare Program North Region

HealthSmart

World Trade Center Program only

Liberty Health Advantage

Dual Power HMO SNP
Preferred Choice HMO

Medicare

MultiPlan Inc.

BeechStreet
MultiPlan
PHCS

New York State Medicaid

Railroad Medicare
Patient ratings & comments
Northwell Health Physician Partners is improving the patient experience by displaying physician ratings and reviews. Learn more.
---
---
Patient comments
Patient comments are gathered from the Press Ganey Patient Satisfaction Survey. Comments are displayed in their entirety and are anonymous for patient privacy.
physician->fullname; ?>
10.09.2015
He saved my life twice due to 2 strokes (AVM) in one week.
physician->fullname; ?>
07.30.2015
Excellent care.
physician->fullname; ?>
07.24.2015
Dr. Chalif is awesome - medical expertise and personal interaction.
physician->fullname; ?>
06.25.2015
I am glad Dr. Chalif did my surgery. He is very good at what he does and is always caring!
physician->fullname; ?>
10.06.2014
My mom has comprehension issues. Everyone was very patient when she asked the same questions over and over.
physician->fullname; ?>
08.13.2014
This provider is very nice to me he talk to me he let me laugh I love him.
physician->fullname; ?>
07.08.2014
Excellent - would and have recommended people. Couldn't have gotten better care. From day 1 to 5 yrs. later!!
physician->fullname; ?>
06.26.2014
Very good experience.
physician->fullname; ?>
05.23.2014
Good experience.
physician->fullname; ?>
02.24.2014
I was extremely pleased in all of the above.