Amir

Dehdashti

,

MD
Northwell Health Physician Partners
Neurological Surgery
Practice locations:
NSUH - Dept of Neurosurgery


300 Community Drive




Manhasset

,

NY

11030


Get Directions

Accepting new patients
---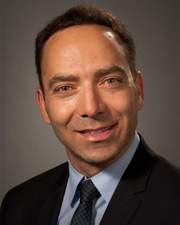 About your doctor
Male
11 years in practice
Fluent in English, Farsi, French, Italian
Amir Dehdashti, MD, FACS is the Director of Cerebrovascular Neurosurgery Research at North Shore University Hospital and Associate Professor of Neurosurgery at Hofstra North Shore-LIJ School of Medicine. Dr. Dehdashti completed his neurosurgery training under Professor de Tribolet in Geneva, Switzerland, and is board certified in neurosurgery by both the Swiss Board and the Board of the European Association of Neurosurgical Societies. Dr. Dehdashti completed fellowship training in both cerebrovascular and skull base surgery, including endoscopic skull base surgery, at the Toronto Western Hospital. He is one of the few dually trained cerebrovascular and skull base surgeons in the country with two dedicated and separate fellowships. Dr. Dehdashti has significant clinical expertise in performing complex intracranial surgery including cerebral bypass procedure which is performed only by a handful of expert neurosurgeons in the country. Dr. Dehdashti has published over 60 papers and has given more than 100 lectures at different national and international meetings on topics relevant to cerebrovascular, skull base tumors, pituitary tumors and cranial nerve disorders including trigeminal neuralgia. He has been involved in several retrospective and prospective studies relating to cerebrovascular neurosurgery. Dr. Dehdashti's clinical expertises include cerebrovascular surgery (aneurysm, AVM, brainstem cavernous malformation, Moyamoya disease, cerebral revascularization), carotid endarterectomy, minimally invasive surgery for aneurysms (mini craniotomy), minimally invasive endoscopic skull base surgery (pituitary and skull base tumors), surgery for cranial nerve disorders (trigeminal neuralgia, hemifacial spasm, glossopharyngeal neuralgia), skull base surgery, craniovertebral junction pathologies and acoustic neuroma surgery. His basic science and laboratory research is focused on molecular biology of brain AVMs.
Professional & Academic details
Affiliations
Lenox Hill Hospital
Long Island Jewish Medical Center
North Shore University Hospital
Academic titles
Professor, Hofstra North Shore-LIJ School of Medicine
Medical school
Shahid Beheshti Univerity of Medical Sciences
Fellowships
Toronto Western Hospital GME
Toronto Western Hospital GME
Insurance providers/plans accepted
Access Medicare

Gold Plan
Pearl Plan
Platinum Plan

Affinity Health Plan

Child Health Plus
Medicaid
Medicare Advantage

Affinity Health Plan (Exchange)

Affinity Essential American Indian
Affinity Essential Bronze
Affinity Essential Catastrophic
Affinity Essential Gold
Affinity Essential Platinum
Affinity Essential Silver

AgeWell New York

BeWell (HMO SNP)
CareWell (HMO SNP)
FeelWell (HMO SNP)
FIDA
Medicare Advantage

CareConnect Health Plan

CareConnect Bronze
CareConnect Bronze H S A 70%
CareConnect Catastrophic
CareConnect Gold
CareConnect Large EPO
CareConnect Platinum
CareConnect Silver
CareConnect Silver Cost Share
CareConnect Tradional Gold 20/40

CIGNA Healthcare

Cigna Choice Fund Open Access Plus
Global Health Benefits
GWH-Cigna
GWH-Cigna Open Access Plus
Indemnity
Managed Care Plans: HMO or POS Open Access
Managed Care Plans: LocalPlus
Managed Care Plans: Network Open Access
Managed Care Plans: Open Access Plus
Managed Care Plans: Primary Care Physicians HMO or POS
Managed Care Plans: Primary Care Physicians Network
PPO or EPO Plans
Shared Administration OAP
Shared Administration PPO
Strategic Alliance

Elderplan

Elderplan Advantage for Nursing Home Residents HMO SNP
Elderplan Classic Zero Premium HMO
Elderplan Extra Help HMO
Elderplan for Medicaid Beneficiaries HMO SNP
Elderplan Medicaid Advantage HMO SNP

EmblemHealth (Exchange)

Select Care Basic HMO
Select Care Bronze D HMO
Select Care Bronze HMO
Select Care Gold D HMO
Select Care Gold HMO
Select Care HD 6300 Bronze
Select Care Healthy NY HMO Gold
Select Care HMO 35/55 Silver
Select Care HMO 40/60 Gold
Select Care Platinum D HMO
Select Care Platinum HMO
Select Care Platinum POS
Select Care Silver D HMO
Select Care Silver HMO

EmblemHealth (GHI)

ConsumerDirect EPO
GHI Alliance 365 Day Hospital
GHI Alliance Value Plan
GHI Brooklyn Healthworks Max
GHI Brooklyn Healthworks Total
GHI City of NY Health Benefits Program
GHI EPO/PPO
GHI EPO/PPO HSA
GHI EPO/PPO Share
GHI Flex Select/EPO Hospital Benefits PPO
GHI Medicare Choice PPO
GHI Medicare Dual Eligile (PPO SNP)
GHI Network Access PPO
GHI Small Business Advantage Plan
HMO Plans
InBalance EPO
Medicare Group Access (PPO)

EmblemHealth (HIP)

EmblemHealth CompreHealth EPO
EmblemHealth CompreHealth HMO
EmblemHealth EPO/PPO
Family Health Plus
Family Health Plus R
HIP Access I & II Plans (VYTRA HMO)
HIP Choice Plus Direct Pay POS
HIP Classic Network HMO
HIP HMO Direct Pay
HIP Medicaid
HIP Medicaid R
HIP PPO Self
HIP Premium Network EPO/PPO
HIP Premium Network HMO/POS
HIP Prime Child Health Plus HIP KID
HIP Prime Network EPO/PPO
HIP Prime Network HMO/POS
HIP Select EPO Plans
HIP Select PPO Plans
HIP SmartStart Network for EPO
HIP VIP Essential HMO
HIP VIP Medicare Access
HIP VIP Medicare Advantage
Medicare Dual Eligile (PPO SNP)
Medicare VIP Essential (HMO)
Medicare VIP Premier (HMO) Group
Vytra / HIP HMO Access I & II Plans
Vytra / HMO
Vytra / SmartStart

Empire Blue Cross Blue Shield

Child Health Plus
Direct HMO
Direct Pay HMO
Direct Pay HMO/POS
Direct POS
DirectShare
Empire Prism EPO
Empire Prism PPO
Empire Total Blue
EPO
Healthy New York
HMO
MediBlue
MediBlue
MediBlueSMSmartValue Plus
PPO

Empire Blue Cross Blue Shield (Exchange)

Bronze Direct Access
Bronze Guided Access
Core Direct Access
Core Guided Access
Essential Direct Access
Essential Guided Access
Gold Direct Access
Gold Guided Access
Platinum Direct Access
Platinum Guided Access
Preferred Direct Access
Preferred Guided Access
Premier Guided Access
Premiere Direct Access
Silver Direct Access
Silver Guided Access

Fidelis Care

Child Health Plus
Family Health Plus
Fidelis Dual Advantage
Fidelis Dual Advantage Flex
Fidelis Medicare Advantage $0 Premium HMO Plan
Fidelis Medicare Advantage Flex Plan HMO-POS
Fidelis Medicare Advantage Without RX HMO-POS Plan
Medicaid

Fidelis Care (Exchange)

NY State of Health (Exchange)

Health Net Federal Services

Tricare Program North Region

Healthfirst

Child Health Plus
Healthfirst 65 Plus Plan HMO
Healthfirst AssuredCare HMO SNP
Healthfirst CompleteCare HMO SNP
Healthfirst Coordinated Benefits Plan HMO
Healthfirst Increased Benefits Plan HMO
Healthfirst Life Improvement Plan HMO SNP
Medicaid

Healthfirst (Exchange)

Bronze Leaf Plan
Gold Leaf Plan
Green Leaf Plan
Platinum Leaf Plan
Silver Leaf Plan

HealthPlus Amerigroup

Child Health Plus
Health Plus Medicare Advantage
Medicaid
Medicaid Advantage
Medicaid Advantage Plus

HealthSmart

World Trade Center Program only

Liberty Health Advantage

Dual Power HMO SNP
Preferred Choice HMO

MagnaCare

MagnaCare
MagnaCare Access
MagnaCare Backstretch Employee Services Team (B.E.S.T.)
MagnaCare Client List ASO/PPO
MagnaCare National Access
MagnaCare Perferred PPO
MagnaCare Standard PPO

Medicare

New York State Medicaid

Oscar

Bronze Edge Plan
Bronze Edge+ Plan
Bronze Plan
Gold Edge Plan
Gold Plan
Platinum Edge Plan
Platinum Plan
Secure/Catastrophic Plan
Silver Edge Plan
Silver Edge+ Plan
Silver Plan

The Empire Plan

UnitedHealthcare

Health Reimbursement Account (HRA)
Health Savings Account (HSA)
United Healthcare Medicare Complete Choice
United Healthcare Medicare Complete Choice Essential
UnitedHealthcare Catalyst
UnitedHealthcare Choice
UnitedHealthcare Choice Plus
UnitedHealthcare North Shore-LIJ Advantage
UnitedHealthcare North Shore-LIJ Advantage Plus
UnitedHealthcare NY Bronze HMO Rx 0.0.0 Child Zero CSR
UnitedHealthcare NY Bronze HMO Rx 0.0.0 Zero CSR
UnitedHealthcare NY Bronze HMO Rx 10.35.70
UnitedHealthcare NY Bronze HMO Rx 10.35.70 Child Limited CSR
UnitedHealthcare NY Bronze HMO Rx 10.35.70 Child Only
UnitedHealthcare NY Bronze HMO Rx 10.35.70 Limited CSR
UnitedHealthcare NY Catastrophic HMO
UnitedHealthcare NY Gold HMO Rx 0.0.0 Child Zero CSR
UnitedHealthcare NY Gold HMO Rx 0.0.0 Zero CSR
UnitedHealthcare NY Gold HMO Rx 10.35.70
UnitedHealthcare NY Gold HMO Rx 10.35.70 Child Limited CSR
UnitedHealthcare NY Gold HMO Rx 10.35.70 Child Only
UnitedHealthcare NY Gold HMO Rx 10.35.70 Limited CSR
UnitedHealthcare NY Platinum HMO Rx 0.0.0 Child Zero CSR
UnitedHealthcare NY Platinum HMO Rx 0.0.0 Zero CSR
UnitedHealthcare NY Platinum HMO Rx 10.30.60
UnitedHealthcare NY Platinum HMO Rx 10.30.60 Child Limited CSR
UnitedHealthcare NY Platinum HMO Rx 10.30.60 Child Only
UnitedHealthcare NY Platinum HMO Rx 10.30.60 Limited CSR
UnitedHealthcare NY Silver HMO Rx 0.0.0 Child Zero CSR
UnitedHealthcare NY Silver HMO Rx 0.0.0 Zero CSR
UnitedHealthcare NY Silver HMO Rx 10.35.70
UnitedHealthcare NY Silver HMO Rx 10.35.70 73AV CSR
UnitedHealthcare NY Silver HMO Rx 10.35.70 Child 73AV CSR
UnitedHealthcare NY Silver HMO Rx 10.35.70 Child Limited CSR
UnitedHealthcare NY Silver HMO Rx 10.35.70 Child Only
UnitedHealthcare NY Silver HMO Rx 10.35.70 Limited CSR
UnitedHealthcare NY Silver HMO Rx 6.15.30 94AV CSR
UnitedHealthcare NY Silver HMO Rx 6.15.30 Child 94AV CSR
UnitedHealthcare NY Silver HMO Rx 9.20.40 87AV CSR
UnitedHealthcare NY Silver HMO Rx 9.20.40 Child 87AV CSR
UnitedHealthcare Options Non-Differential PPO
UnitedHealthcare Options PPO

UnitedHealthcare (Community Plan)

Family Health Plus
UnitedHealthcare Community Plan

UnitedHealthcare (Exchange)

UnitedHealthcare Bronze Compass $3,000
UnitedHealthcare Catastrophic Compass $6,600
UnitedHealthcare Gold Compass $1,000
UnitedHealthcare Gold Compass $600
UnitedHealthcare Platinum Compass
UnitedHealthcare Silver Compass $1,750
UnitedHealthcare Silver Compass $2,000
UnitedHealthcare Silver Compass HSA
UnitedHealthcare Silver Compass HSA $1,750
UnitedHealthcare Silver Compass HSA $250

UnitedHealthcare (Oxford)

AARP Medicare Complete Essential H
AARP Medicare Complete HMO Plan 2i
AARP Medicare Complete HMO Plan i
AARP Medicare Complete Mosaic H
AARP Medicare Complete Plan I
Exchange
Freedom Plan
Liberty PlanSM
Liberty PlanSM
Liberty PlanSM
LibertySM
Oxford
Oxford
Oxford
Oxford Bronze NY Standard EPO
Oxford Gold NY Standard EPO
Oxford Platinum NY Standard EPO
Oxford Platinum NY Standard PPO
Oxford Silver NY Standard EPO
Oxford Silver NY Standard PPO
Primary AdvantageSM