Jonathan Abraham Blau, MD
Jonathan

Abraham




Blau

,

MD

Specialty:
Neonatal/Perinatal Medicine, Pediatrics

Phone:
(718) 226-9360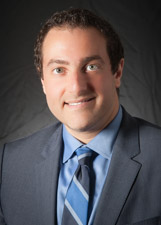 About your doctor:
Gender:

Male
Languages spoken:

English, Spanish
Bio:
Jonathan Blau, MD, FAAP, is Director of Neonatology at Staten Island University Hospital. He received his M.D. from SUNY Stony Brook. He completed a pediatric residency at NYU School of Medicine followed by a neonatology fellowship at New York Medical College. He is Board Certified in Pediatrics and Neonatal-Perinatal Medicine and is a Fellow of the American Academy of Pediatrics and member of the Gold Foundation Humanism Honor Society. Dr. Blau is an Assistant Professor of Pediatrics at Hofstra Northwell School of Medicine. He was voted Teaching Attending of the Year in 2011-2012 and Pediatric Faculty of the Year in 2014-2015 in the SIUH Dept. of Pediatrics. He serves the community in his roles as Vice-President of the New York Perinatal Society and Treasurer of the American Academy of Pediatrics Chapter 3.
His academic interests include neonatal nutrition, post-discharge nutritional management of NICU graduates, neonatal quality/performance improvement, breast feeding medicine, antimicrobial stewardship and resident education. He serves as Co-Chair of the Dept. of Pediatrics Research & Scholarship Committee to facilitate scholarly activity among pediatric house staff. He has published in the peer-reviewed literature on topics including necrotizing enterocolitis, breast feeding medicine and intraventricular hemorrhage. In addition to mentoring pediatric residents on clinical research projects, he continues to collaborate with faculty at New York Medical College. He is collecting data on TRAGI - Transfusion Related Acute Gut Injury - and is operating an online registry to gather data on this condition.
Dr. Blau enjoys practicing family-centered neonatal care with an individualized focus on each newborn and their unique medical, nutritional and developmental needs. Multi-disciplinary focus and close involvement of families is a cornerstone of his approach to neonatal intensive care. Dr. Blau is currently establishing an antenatal consult program for mothers with high-risk pregnancies to discuss individualized care plans for their newborns even before they are born.
Credentials:
Board certifications:
Neonatal/Perinatal Medicine - American Board of Pediatrics/Neonatal-Perinatal
Pediatrics - American Board of Pediatrics
Administrative titles
Director - Neonatology of Pediatrics - Neonatology, Staten Island University Hospital
Academic titles
Assistant Professor, Donald and Barbara Zucker School of Medicine at Hofstra/Northwell
Medical school
State Univ of NY at Stony Brook School of Medicine
Residencies
New York University School of Medicine
Fellowships
Affiliations:
Staten Island University Hospital
---