Gregory

Kapinos

,

MD
Northwell Health Physician Partners
Critical Care Medicine, Neurology, Internal Medicine
Practice locations:
NSUH - Dept of Neurosurgery/NSCU


300 Community Drive




Tower 9




Manhasset

,

NY

11030


Get Directions

Accepting new patients
---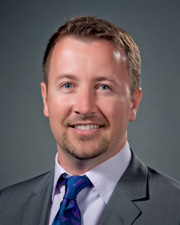 About your doctor
Male
5 years in practice
Fluent in English, French
Board certifications
Neurology - American Board of Psychiatry/Neurology-Neurology
Gregory Kapinos, MD, MS, is a neurointensivist at the North Shore Long Island Jewish Health System.
Laureate of the medical school Francois Rabelais in Tours, France and diplomate of the medical school Pitie-Salpetriere in Paris, France, he did clinical sub-internships in medicine at Francois Rabelais University. and in medicine, neurology and physical medicine and rehabilitation at Northwestern University. He trained as an intern in general and emergency medicine in Paris, in internal medicine at Albert Einstein College of Medicine and then completed his residency in neurology at Stanford University. Dr Kapinos has developed sub-specialty skills in stroke at the NIH, in neurosurgical critical care at UCLA, in critical care epilepsy at Columbia University and in stroke imaging at Georgetown University. Finally, he completed a fellowship in neurocritical care at New York Presbyterian Hospital of Columbia and Cornell Universities.
Dr Kapinos is a board-certified neurologist (ABPN), neurointensivist (UCNS), neurosurgical intensivist (SNS/CAST) and neuroimager (UCNS). He is licensed in the states of California and New York and speaks English and French fluently.
The field of practice of Dr Kapinos is neurocritical care, a new discipline at the intersection of vascular neurology, neurological surgery, endovascular interventional neuroradiology, anesthesia and critical care and emergency medicine. His focus is on improving outcomes of patients with neurological life-threatening illnesses. Neurointensivists provide specialized medical support, in intensive care units, to critically ill patients with neurological insult, whether this insult is primary or secondary and intertwined with other systems failures.
The research interests of Dr Kapinos cover prognostication in neurocritical care, multimodal monitoring, prediction of ischemic and hemorrhagic stroke complications by MRI, spectroscopy of neurotransmitters imbalances, therapeutic hypothermia, management of intracranial hypertension, traumatic brain injury, subarachnoid hemorrhage and status epilepticus.
Dr Kapinos is ACLS and ATLS certified. This inspired his foundation of a revived ANLS, for which he is copyright and trademark holder, while instigating the ENLS program. Dr Kapinos is an advocacy leader for his discipline and his patients suffering from brain injury, as a select graduate from the AAN Palatucci Forum, while being also an AHA advocate through the You're the Cure network.
Professional & Academic details
Affiliations
Glen Cove Hospital
Huntington Hospital
Lenox Hill Hospital
Long Island Jewish Forest Hills
Long Island Jewish Medical Center
Long Island Jewish Valley Stream
North Shore University Hospital
Plainview Hospital
Southside Hospital
Staten Island University Hospital
Syosset Hospital
Academic titles
Assistant Professor, Hofstra Northwell School of Medicine
Medical school
Centre Hospitalier Universitaire de la Pitie-Salet
Residencies
Stanford University Medical Center
Fellowships
New York Presbyterian Hospital
Insurance providers/plans accepted
We accept most major health insurance plans. If your plan is not listed below, please call the office to discuss your options.
1199SEIU

Aetna Health Insurance

Aetna Choice POS
Aetna Choice POS II
Aetna Health Network Only
Aetna Health Network Option
Aetna Limited Benefits Insurance Plan (PPO)
Aetna Medicare Plan (HMO)
Aetna Medicare Plan (HMO) Open Access
Aetna Medicare Plan (PPO)
Aetna Open Access Elect Choice
Aetna Open Access HMO
Aetna Open Access Managed Choice
Aetna Select
Aetna Voluntary Group Medical Plan (indemnity plan)
Elect Choice
HMO
Managed Choice POS
Open Access Aetna Select
Open Choice PPO
Quality Point-of-Service (QPOS)
Signature Administrator's Plan
Traditional Choice

Affinity Health Plan

Child Health Plus
Medicaid
Medicare Advantage

Affinity Health Plan (Exchange)

Affinity Essential American Indian
Affinity Essential Bronze
Affinity Essential Catastrophic
Affinity Essential Gold
Affinity Essential Platinum
Affinity Essential Silver

AgeWell New York

BeWell (HMO SNP)
CareWell (HMO SNP)
FeelWell (HMO SNP)
FIDA
Medicare Advantage

CareConnect Health Plan

CareConnect Bronze
CareConnect Bronze H S A 70%
CareConnect Catastrophic
CareConnect Gold
CareConnect Large EPO
CareConnect Platinum
CareConnect Silver
CareConnect Silver Cost Share
CareConnect Tradional Gold 20/40

CIGNA Healthcare

Cigna Choice Fund Open Access Plus
Global Health Benefits
GWH-Cigna
GWH-Cigna Open Access Plus
Indemnity
Managed Care Plans: HMO or POS Open Access
Managed Care Plans: LocalPlus
Managed Care Plans: Network Open Access
Managed Care Plans: Open Access Plus
Managed Care Plans: Primary Care Physicians HMO or POS
Managed Care Plans: Primary Care Physicians Network
PPO or EPO Plans
Shared Administration OAP
Shared Administration PPO
Strategic Alliance

Elderplan

Elderplan Advantage for Nursing Home Residents HMO SNP
Elderplan Classic Zero Premium HMO
Elderplan Extra Help HMO
Elderplan for Medicaid Beneficiaries HMO SNP
Elderplan Medicaid Advantage HMO SNP

EmblemHealth (Exchange)

Select Care Basic HMO
Select Care Bronze D HMO
Select Care Bronze HMO
Select Care Gold D HMO
Select Care Gold HMO
Select Care HD 6300 Bronze
Select Care Healthy NY HMO Gold
Select Care HMO 35/55 Silver
Select Care HMO 40/60 Gold
Select Care Platinum D HMO
Select Care Platinum HMO
Select Care Platinum POS
Select Care Silver D HMO
Select Care Silver HMO

EmblemHealth (GHI)

ConsumerDirect EPO
GHI Alliance 365 Day Hospital
GHI Alliance Value Plan
GHI Brooklyn Healthworks Max
GHI Brooklyn Healthworks Total
GHI City of NY Health Benefits Program
GHI EPO/PPO
GHI EPO/PPO HSA
GHI EPO/PPO Share
GHI Flex Select/EPO Hospital Benefits PPO
GHI Medicare Choice PPO
GHI Medicare Dual Eligile (PPO SNP)
GHI Network Access PPO
GHI Small Business Advantage Plan
HMO Plans
InBalance EPO
Medicare Group Access (PPO)

EmblemHealth (HIP)

EmblemHealth CompreHealth EPO
EmblemHealth CompreHealth HMO
EmblemHealth EPO/PPO
Family Health Plus
Family Health Plus R
HIP Access I & II Plans (VYTRA HMO)
HIP Choice Plus Direct Pay POS
HIP Classic Network HMO
HIP HMO Direct Pay
HIP Medicaid
HIP Medicaid R
HIP PPO Self
HIP Premium Network EPO/PPO
HIP Premium Network HMO/POS
HIP Prime Child Health Plus HIP KID
HIP Prime Network EPO/PPO
HIP Prime Network HMO/POS
HIP Select EPO Plans
HIP Select PPO Plans
HIP SmartStart Network for EPO
HIP VIP Essential HMO
HIP VIP Medicare Access
HIP VIP Medicare Advantage
Medicare Dual Eligile (PPO SNP)
Medicare VIP Essential (HMO)
Medicare VIP Premier (HMO) Group
Vytra / HIP HMO Access I & II Plans
Vytra / HMO
Vytra / SmartStart

Empire Blue Cross Blue Shield

Child Health Plus
Direct HMO
Direct Pay HMO
Direct Pay HMO/POS
Direct POS
DirectShare
Empire Prism EPO
Empire Prism PPO
Empire Total Blue
EPO
Healthy New York
HMO
MediBlue
MediBlue
MediBlueSMSmartValue Plus
PPO

Empire Blue Cross Blue Shield (Exchange)

Bronze Direct Access
Bronze Guided Access
Core Direct Access
Core Guided Access
Essential Direct Access
Essential Guided Access
Gold Direct Access
Gold Guided Access
Platinum Direct Access
Platinum Guided Access
Preferred Direct Access
Preferred Guided Access
Premier Guided Access
Premiere Direct Access
Silver Direct Access
Silver Guided Access

Fidelis Care

Child Health Plus
Family Health Plus
Fidelis Dual Advantage
Fidelis Dual Advantage Flex
Fidelis Medicare Advantage $0 Premium HMO Plan
Fidelis Medicare Advantage Flex Plan HMO-POS
Fidelis Medicare Advantage Without RX HMO-POS Plan
Medicaid

Fidelis Care (Exchange)

NY State of Health (Exchange)

Health Net Federal Services

Tricare Program North Region

Healthfirst

Child Health Plus
Healthfirst 65 Plus Plan HMO
Healthfirst AssuredCare HMO SNP
Healthfirst CompleteCare HMO SNP
Healthfirst Coordinated Benefits Plan HMO
Healthfirst Increased Benefits Plan HMO
Healthfirst Life Improvement Plan HMO SNP
Medicaid

HealthPlus Amerigroup

Child Health Plus
Health Plus Medicare Advantage
Medicaid
Medicaid Advantage
Medicaid Advantage Plus

HealthSmart

World Trade Center Program only

Liberty Health Advantage

Dual Power HMO SNP
Preferred Choice HMO

MagnaCare

MagnaCare
MagnaCare Access
MagnaCare Backstretch Employee Services Team (B.E.S.T.)
MagnaCare Client List ASO/PPO
MagnaCare National Access
MagnaCare Perferred PPO
MagnaCare Standard PPO

Medicare

MultiPlan Inc.

BeechStreet
MultiPlan
PHCS

New York State Medicaid

Railroad Medicare

UnitedHealthcare

Health Reimbursement Account (HRA)
Health Savings Account (HSA)
United Healthcare Medicare Complete Choice
United Healthcare Medicare Complete Choice Essential
UnitedHealthcare Catalyst
UnitedHealthcare Choice
UnitedHealthcare Choice Plus
UnitedHealthcare North Shore-LIJ Advantage
UnitedHealthcare North Shore-LIJ Advantage Plus
UnitedHealthcare NY Bronze HMO Rx 0.0.0 Child Zero CSR
UnitedHealthcare NY Bronze HMO Rx 0.0.0 Zero CSR
UnitedHealthcare NY Bronze HMO Rx 10.35.70
UnitedHealthcare NY Bronze HMO Rx 10.35.70 Child Limited CSR
UnitedHealthcare NY Bronze HMO Rx 10.35.70 Child Only
UnitedHealthcare NY Bronze HMO Rx 10.35.70 Limited CSR
UnitedHealthcare NY Catastrophic HMO
UnitedHealthcare NY Gold HMO Rx 0.0.0 Child Zero CSR
UnitedHealthcare NY Gold HMO Rx 0.0.0 Zero CSR
UnitedHealthcare NY Gold HMO Rx 10.35.70
UnitedHealthcare NY Gold HMO Rx 10.35.70 Child Limited CSR
UnitedHealthcare NY Gold HMO Rx 10.35.70 Child Only
UnitedHealthcare NY Gold HMO Rx 10.35.70 Limited CSR
UnitedHealthcare NY Platinum HMO Rx 0.0.0 Child Zero CSR
UnitedHealthcare NY Platinum HMO Rx 0.0.0 Zero CSR
UnitedHealthcare NY Platinum HMO Rx 10.30.60
UnitedHealthcare NY Platinum HMO Rx 10.30.60 Child Limited CSR
UnitedHealthcare NY Platinum HMO Rx 10.30.60 Child Only
UnitedHealthcare NY Platinum HMO Rx 10.30.60 Limited CSR
UnitedHealthcare NY Silver HMO Rx 0.0.0 Child Zero CSR
UnitedHealthcare NY Silver HMO Rx 0.0.0 Zero CSR
UnitedHealthcare NY Silver HMO Rx 10.35.70
UnitedHealthcare NY Silver HMO Rx 10.35.70 73AV CSR
UnitedHealthcare NY Silver HMO Rx 10.35.70 Child 73AV CSR
UnitedHealthcare NY Silver HMO Rx 10.35.70 Child Limited CSR
UnitedHealthcare NY Silver HMO Rx 10.35.70 Child Only
UnitedHealthcare NY Silver HMO Rx 10.35.70 Limited CSR
UnitedHealthcare NY Silver HMO Rx 6.15.30 94AV CSR
UnitedHealthcare NY Silver HMO Rx 6.15.30 Child 94AV CSR
UnitedHealthcare NY Silver HMO Rx 9.20.40 87AV CSR
UnitedHealthcare NY Silver HMO Rx 9.20.40 Child 87AV CSR
UnitedHealthcare Options Non-Differential PPO
UnitedHealthcare Options PPO

UnitedHealthcare (Exchange)

UnitedHealthcare Bronze Compass $3,000
UnitedHealthcare Catastrophic Compass $6,600
UnitedHealthcare Gold Compass $1,000
UnitedHealthcare Gold Compass $600
UnitedHealthcare Platinum Compass
UnitedHealthcare Silver Compass $1,750
UnitedHealthcare Silver Compass $2,000
UnitedHealthcare Silver Compass HSA
UnitedHealthcare Silver Compass HSA $1,750
UnitedHealthcare Silver Compass HSA $250

UnitedHealthcare (Oxford)

AARP Medicare Complete Essential H
AARP Medicare Complete HMO Plan 2i
AARP Medicare Complete HMO Plan i
AARP Medicare Complete Mosaic H
AARP Medicare Complete Plan I
Exchange
Freedom Plan
Liberty PlanSM
Liberty PlanSM
Liberty PlanSM
LibertySM
Oxford
Oxford
Oxford
Oxford Bronze NY Standard EPO
Oxford Gold NY Standard EPO
Oxford Platinum NY Standard EPO
Oxford Platinum NY Standard PPO
Oxford Silver NY Standard EPO
Oxford Silver NY Standard PPO
Primary AdvantageSM