Mark

Schiffer

,

MD
Northwell Health Physician Partners
Overall Patient Satisfaction Score

:
Cardiology, Internal Medicine
Practice locations:
Park East Cardiovascular


158 East 84 Street




New York

,

NY

10028


Get Directions

Accepting new patients
---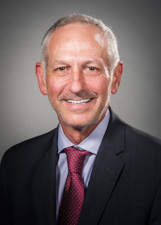 About your doctor
Male
33 years in practice
Fluent in English
Board certifications
Cardiovascular Disease - American Board of IM/Cardiovascular Disease
Internal Medicine - American Board of Internal Medicine
Dr. Schiffer, the co-founder of Park East Cardiovascular, is an experienced and progressive physician with a particular interest in preventative cardiology. Dr. Schiffer serves as the Vice Chairman of the Department of Cardiovascular Medicine at Lenox Hill Hospital, as well as Vice President for Physician and Community Relations at LHH. He is an Associate Professor of Cardiology at the NSLIJ-Hofstra School of Medicine.
Dr. Schiffer a B.S from Northwestern University degree in 1973,and an M.D degree from Northwestern University Medical School in 1977. He completed a residency in Internal Medicine, and a fellowship in Cardiovascular Disease at Lenox Hill Hospital. Dr. Schiffer is board certified in both Internal Medicine and Cardiovascular Disease.
Professional & Academic details
Affiliations
Administrative titles
Vice Chairman - see scanned link of Cardiovascular Medicine - Cardiology, Lenox Hill Hospital
Academic titles
Assistant Professor, Hofstra Northwell School of Medicine
Medical school
Residencies
Insurance providers/plans accepted
We accept most major health insurance plans. If your plan is not listed below, please call the office to discuss your options.
Aetna Health Insurance

Aetna Choice POS
Aetna Choice POS II
Aetna Health Network Only
Aetna Health Network Option
Aetna Limited Benefits Insurance Plan (PPO)
Aetna Medicare Plan (HMO)
Aetna Medicare Plan (HMO) Open Access
Aetna Medicare Plan (PPO)
Aetna Open Access Elect Choice
Aetna Open Access HMO
Aetna Open Access Managed Choice
Aetna Select
Aetna Voluntary Group Medical Plan (indemnity plan)
Elect Choice
HMO
Managed Choice POS
Open Access Aetna Select
Open Choice PPO
Quality Point-of-Service (QPOS)
Signature Administrator's Plan
Traditional Choice

CareConnect Health Plan

CareConnect Bronze
CareConnect Bronze H S A 70%
CareConnect Catastrophic
CareConnect Gold
CareConnect Large EPO
CareConnect Platinum
CareConnect Silver
CareConnect Silver Cost Share
CareConnect Tradional Gold 20/40

CenterLight Healthcare

CenterLight Healthcare Direct Complete Plan HMO SNP
CenterLight Healthcare Select
CenterLight Healthcare Total Plan HMO SNP

HealthSmart

World Trade Center Program only

Medicare

WellCare

Child Health Plus
Family Health Plus
Healthy Choice
Wellcare Access
Wellcare Choice
Wellcare Rx
Patient ratings & comments
Northwell Health Physician Partners is improving the patient experience by displaying physician ratings and reviews. Learn more.
---
---
Patient comments
Patient comments are gathered from the Press Ganey Patient Satisfaction Survey. Comments are displayed in their entirety and are anonymous for patient privacy.
physician->fullname; ?>
06.09.2016
Dr. Schiffer has provided EXCELLENT care to me for over 20+ years. I would recommend his practice to anyone in need of cardiac health care. He is expert in his speciality.
physician->fullname; ?>
04.25.2016
Not crazy about provider but have no complaint about service as he was recommended by someone I trust.
physician->fullname; ?>
03.03.2016
Good.
physician->fullname; ?>
01.28.2016
Dr. Schiffer is a caring person. He is completely transparent with information.
physician->fullname; ?>
09.08.2015
Doctor & staff were very professional & friendly.
physician->fullname; ?>
07.29.2015
Excellent - generally very helpful.
physician->fullname; ?>
05.20.2015
Dr. Schiffer has for over 20 years provided excellent medical & personal care to me & my family!
physician->fullname; ?>
04.06.2015
Dr. Schiffer is not very talkative, however, one knows the doctor knows his speciality (cardio).
physician->fullname; ?>
12.23.2014
Dr. Schiffer is top in his field. I TRUST him.
physician->fullname; ?>
09.08.2014
Dr. Schiffer is superb.
physician->fullname; ?>
07.08.2014
Good.
physician->fullname; ?>
05.15.2014
I come in from NJ to see this physician.
physician->fullname; ?>
04.09.2014
Good.
physician->fullname; ?>
01.17.2014
Good experience.