The right care—right when you need it
The Center for Emergency Medical Services is here to offer a higher standard of care for pre-hospital and interfacility transportation. We do this through education, research, high credentialing standards, and a highly experienced team.
anchor
About CEMS
Northwell Health Center for Emergency Medical Services (CEMS) is the largest hospital-based ambulance service in the New York Metropolitan area and is one of the largest in the United States. Covering more than 1,800 square miles throughout the five boroughs and Long Island, our emergency medical technicians and paramedics pride themselves on delivering the best possible care to more than 120,000 patients each year.
Explore locations
You have choices when it comes to care
You have an incredible array of choices when it comes to receiving care. You'll find our doctors in hundreds of locations throughout the New York metropolitan area.
Explore all care locations
A higher level of quality care
We are committed to providing the highest quality of pre-hospital care to our patients and the communities we serve. As the only ambulance agency in New York State to be dually accredited by the Commission on Accreditations of Ambulance Services (CAAS) and the International Academies of Emergency Dispatch, we have established a high standard of excellence at both the dispatch and communication levels.
Our vision is to create a higher standard of care for pre-hospital and interfacility transportation through:
Education
Research
Competency/credentialing standards
Promoting excellence through a team approach
Providing comprehensive emergency medical services throughout the region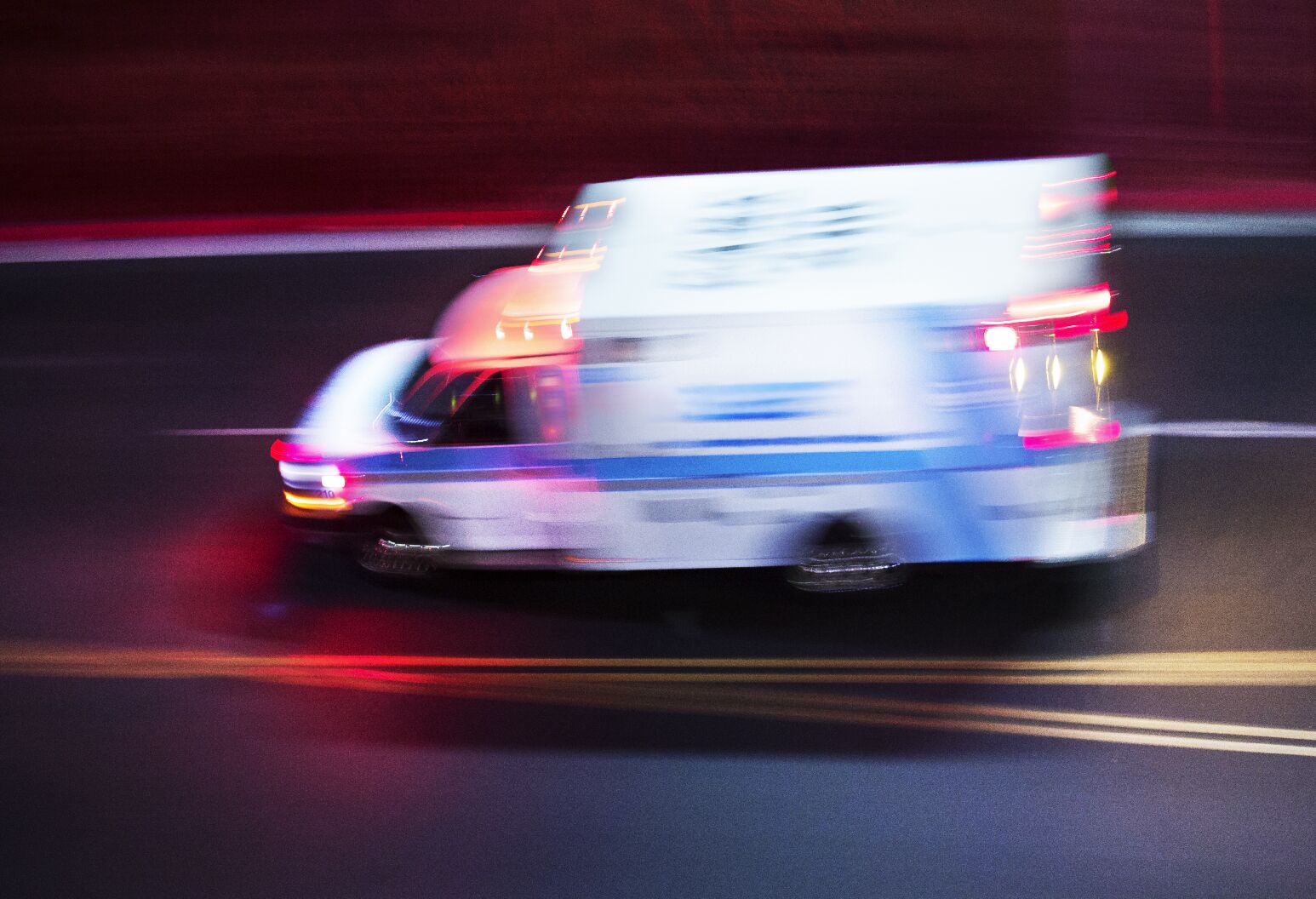 When a paramedic saves a life, it's a good day.
Keeping you—and the health system—connected
Whether you or a loved one needs emergency transportation for a time-sensitive cardiac catheterization, a routine transportation for an MRI, or a discharge transport to a rehabilitation or skilled nursing facility after surgery, CEMS keeps the health system connected. We work directly with patient admitting and the cardiac catheterization lab in order to transport patients from facilities outside our immediate area and allow them to benefit from the extensive resources of the health system. Our efficient and close-knit relationships with discharge planners also help us reduce our patients' length-of-stay.
Uninterrupted care from point A to point B
As patients leave one facility on their way to the next, they are never out of a doctor's care. Our paramedics are always in contact with our state-of-the-art medical control facility. Housed in the emergency department of North Shore University Hospital in Manhasset, our control center makes use of board-certified emergency room physicians to guide patient care when needed.
Participating in the nation's busiest system
The New York City EMS system is the busiest in the nation and handles more than 1 million calls each year. Each month, Northwell's CEMS responds to over 7,000 of these requests and transports over 4,500 patients to hospitals throughout the New York Metropolitan area.
Our units are dispatched by the New York City 911 emergency communications center and operate under the command and control of the Fire Department of New York (FDNY). The CEMS first contracted with the FDNY in 1998 and we continue to expand our complement of ambulances over the years.
Alan Schwalberg
Vice President, Center for Emergency Medical Sevices