Prostate cancer care that's tailored to you
It can be challenging to decide on the right course of treatment for prostate cancer. Our experts work closely with a multidisciplinary team of specialists to create a plan that fits your lifestyle and preferences while optimally treating your cancer.
Find an expert
Our approach
One of the largest cancer institutes in the New York metropolitan area, Northwell Health Cancer Institute takes a comprehensive approach to treating prostate cancer, with a multidisciplinary team of specialists who have unparalleled experience diagnosing and treating the disease. Our specialized therapies for cancer include:
Minimally invasive robotic surgery that results in less blood loss, quicker recovery and less pain
The latest radiation therapy techniques for prostate cancer, including stereotactic radiation therapy (SBRT), intensity modulated radiation therapy (IMRT) and high dose rate (HDR) brachytherapy
Focal therapy with laser ablation and transperineal cryotherapy
Clinical trials of new approaches for prostate cancer
If you have been diagnosed with prostate cancer, your prostate cancer specialist will explain all your treatment options and create a treatment plan tailored to you.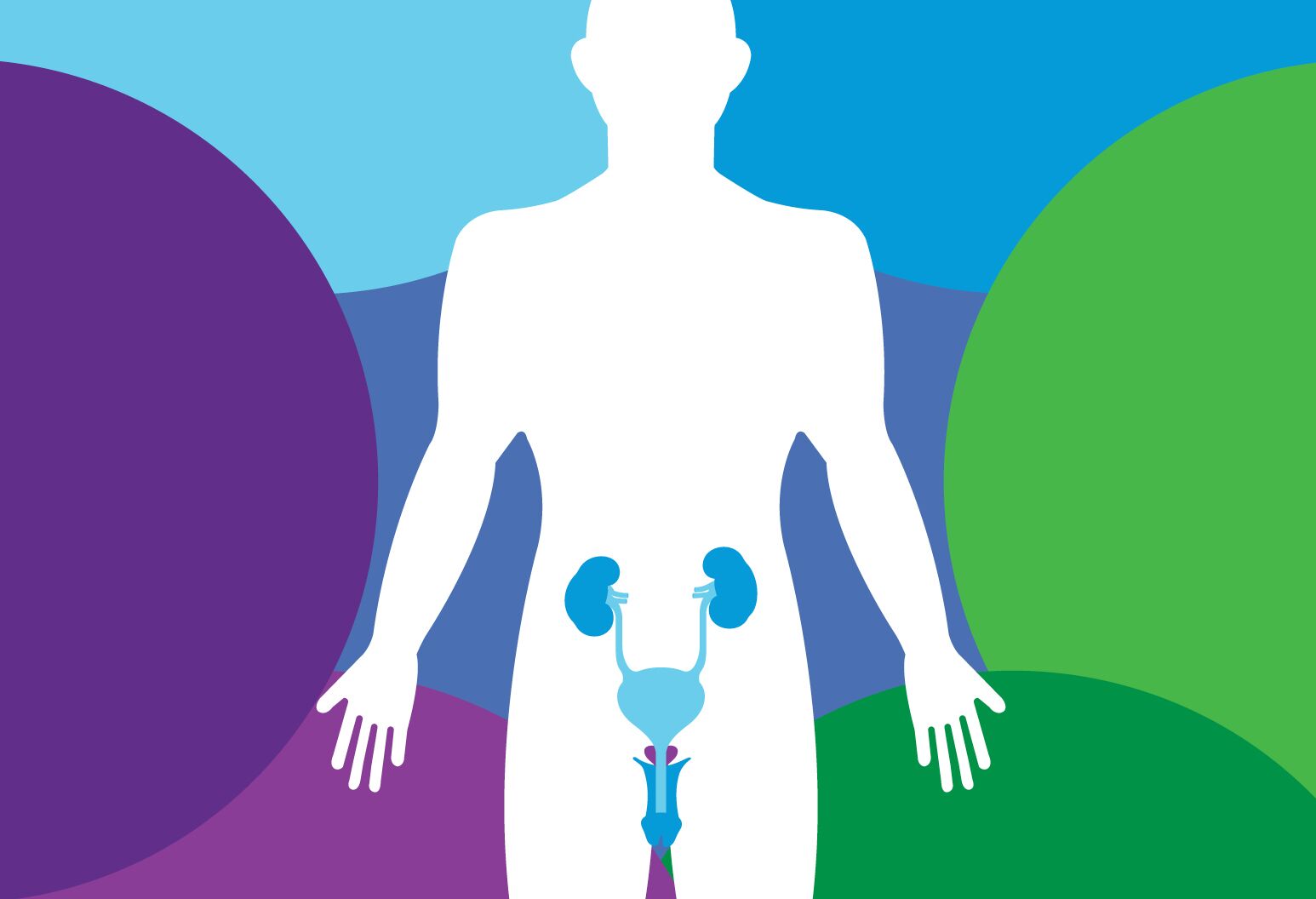 Two doctors, one visit, one comprehensive strategy—that's what you'll receive on day one with our monthly program. Physicians in various specialties will then work together to review medications, imaging, radiation therapy and more. We're bringing your prostate cancer care plan full circle.
Learn more
Why choose us
Our prostate cancer program, one of the most comprehensive of its kind, offers the latest therapies along with nationally recognized, state-of-the-art imaging. Experts on our multidisciplinary team work together to create a treatment plan that's specific to each patient's needs and goals.
Throughout your treatment, you will work closely with a dedicated team of specialists in urologic oncology, radiation oncology and medical oncology who collaborate to ensure seamless coordination of your care. Because every prostate cancer diagnosis is unique, the physicians providing your treatment will meet once a week to share ideas and review every step of your care.
When you're with us, you can rest assured that you're receiving the most appropriate treatment for your situation. Prostate cancer is considered an "overly treated" condition, which means that many doctors and centers prescribe surgery or radiation to low-risk patients who don't necessarily need it. We're strong proponents of active surveillance to avoid exposing patients unnecessarily to the potential side effects of radiation and surgery. In our Active Surveillance Program, we use regular prostate-specific antigen (PSA) testing, prostate magnetic resonance imaging (MRI) and prostate biopsy to identify patients who have worsening disease and who may need treatment. For patients found not to need treatment, we follow up regularly to monitor their condition.
If and when you do need a biopsy, we're changing the process to make them safer and more effective. Many patients fear biopsy because the traditional transrectal route can cause complicating infections; however, we offer transperineal biopsies—a safer method with an infection rate close to zero—coupled with MRI imaging to identify intraprostatic lesions safely and effectively. In fact, we're working toward eliminating transrectal biopsies altogether.
Personalized support
We understand that prostate cancer diagnosis and treatment can be overwhelming and that there are many options to choose from. Our prostate cancer specialists will assess your personal preferences and goals and review your general health, sexual health and urinary and bowel routines—all of which help drive us toward a personalized treatment decision.
For many men, sexual and urinary function are a concern after prostate cancer treatment. We have urologists who are specialists in postsurgical erectile and urinary dysfunction, and we will always take your goals and concerns into mind when formulating your unique treatment plan. We also offer a wide breadth of treatments to address sexual dysfunction, such as medications, injection therapy, vacuum pump assist devices and prostheses. In addition, we have dedicated pelvic floor physical therapists who work with patients post-treatment to ensure the quickest urinary function recovery.
For those looking for other kinds of support, we also offer fertility services for younger patients, stress-relieving activities like yoga and tai chi, and support groups run by social workers.