Senior Vice President and Executive Director, Emergency Medicine Services
Northwell Health
John D'Angelo, MD, is responsible for emergency medicine services, with oversight for emergency departments (EDs) throughout Northwell Health. He works closely with ED directors to integrate and standardize clinical care across the health system.
An emergency physician for 16 years, Dr. D'Angelo joined Northwell in 2000 as an attending physician in the Glen Cove Hospital Emergency Department and was appointed chair of the department in 2005. He was instrumental in spearheading Northwell's sepsis initiative to identify patients with this potentially fatal condition at an earlier stage in Northwell's emergency departments and implement aggressive treatment measures.
Dr. D'Angelo has also served as clinical sponsor for the Allscripts Emergency Department Information Systems (EDIS) project at Northwell, coordinating all phases of enterprise design, including the creation of a best-practice emergency department workflow incorporated across all Northwell's emergency departments. He led the EDIS project through successful go-lives at Staten Island University Hospital and Glen Cove Hospital.
Previously, Dr. D'Angelo was an attending physician and medical director of emergency medical services at Holyoke Hospital in Massachusetts and medical director of the hospital's occupational health clinic. He also worked as an emergency medicine physician at Melrose Wakefield Hospital (Massachusetts), Williamsport Hospital (Pennsylvania) and Bloomsburg Hospital (Pennsylvania).
Dr. D'Angelo received his medical degree from Stony Brook University and completed a residency in emergency medicine at Geisinger Medical Center.
The latest news for John D'Angelo, MD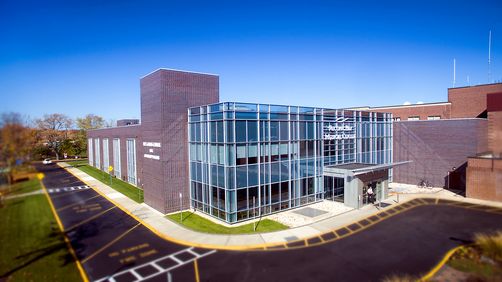 Crain's reports on Peconic Bay Medical Center's plans to open a medical practice on Main Street in Greenport.
The Independent covers the results of the partnership between Peconic Bay Medical Center and Project Fit America.
Peconic Bay Medical Center receives $10 million gift, largest in the hospital's history, to improve access to primary care, medical and surgical services.
Long-time staff member receives life-saving cardiac catheterization procedure from her colleagues at Peconic Bay Medical Center's Kanas Regional Heart Center, which recently set a milestone for cardiac care for the East End.